This is a very beautiful, captivating, amazingly written and full of feels story.
This somehow canon but with an AU where if you started fantasizing about someone they would know and feel you, So Stiles start fantasizing about Derek and then Derek start fantasizing about his mystery Dreamer leading them to start fantasizing together and communicating through their fantasies.
I loved this story and how it highlighted the connection between Derek and Stiles not just the sexual but also the emotional one how they comforted each other through their fantasies and open up to the other, both the boys where pining and had insecurities but eventually they confront them, the ending was wonderful and fit the story perfectly.
So the story start like this
And then in the middle like this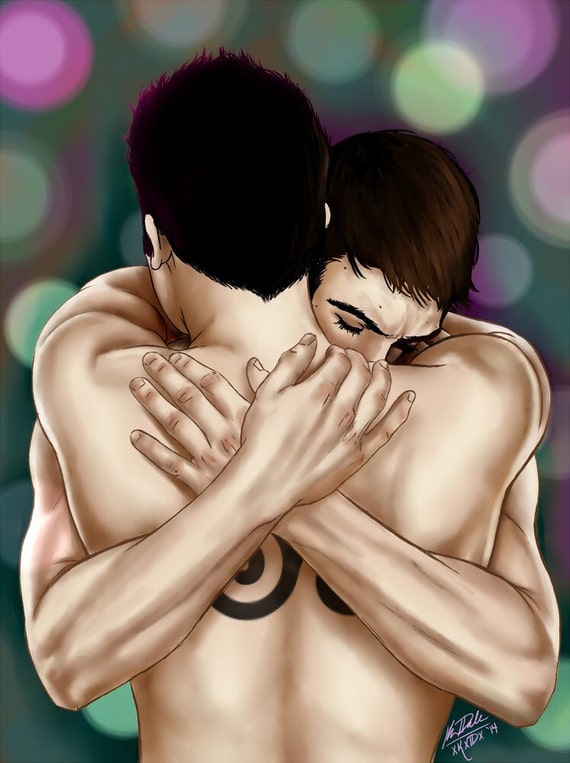 And it end like this
"You're an idiot."

"But your idiot," Stiles tosses back lightly, then freezes. "Wait, I'm your idiot, right? That's what this whole…"

Derek leans back, meeting his eyes, searching for something and smiling, satisfied by whatever he finds.

"You're my idiot. If I'm yours."

It's kind of amazing, Derek smiling at him. Soft and open, the way Stiles has felt him be as the Dreamer but never had a chance to see. Stiles isn't going to say it's breathtaking but… yeah, ok, maybe it is a little hard to draw in air suddenly.

"Obviously," Stiles repeats, a little awed, holding Derek's gaze until Derek ducks his head, huffing.
"And then Derek's sighing against his ear, lifting his hand, brushing a finger across Stiles' lips. Wait."